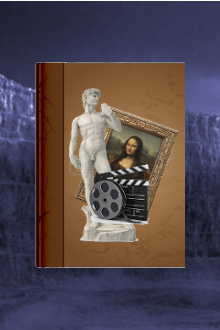 13 dicembre 2012
di
Lord Beric
Con colpevole ritardo diamo l'annuncio anche qui dell'uscita di THE LANDS OF ICE AND FIRE, compendio di mappe e cartine del mondo fantastico inventato da George R. R. Martin ne LE CRONACHE DEL GHIACCIO E DEL FUOCO, edito dalla
Bantam Press
.
L'apprezzata serie A SONG OF ICE AND FIRE di George R. R. Martin, iniziata con A GAME OF THRONES, è un'esplosione di varietà e ricchezza di paesaggi - dalle rigide tundre agli aridi deserti e tutto quello che vi passa in mezzo - in una scala insuperata nel fantasy contemporaneo. Ora questo straordinario set di mappe, che riprendono le opere originali dell'illustratore e cartografo Jonathan Roberts, trasformano l'epica saga di Martin in un mondo completo come quello che ci circonda.

Il cuore di questa fantastica collezione è un must per qualsiasi fan: la mappa completa del mondo conosciuto, che unisce le terre dei Sette Regni e le terre oltre il Mare Stretto per la prima volta nella storia della serie. Ma questa è solo una della tante mappe originali non disponibili da nessuna altra parte. C'è una versione alternativaa che traccia i movimenti dei protagonisti della serie nel mondo, assieme a versioni più dettagliati dei terzi occidentale, centrale e orientale del mondo; una mappa completa di Westeros, che unisce nord e sud; una del Mare Dothraki e delle Terre Rosse, e la mappa della città di Braavos. E ci sono, anche, mappe che dettagliano ogni cosa dagli spazi urbani agli angoli più selvaggi: mappe di Approdo del Re; la Barriera e le terre al di là; le Città Libere; e la Baia degli Schiavisti, Valyria e Sothoryos.

Mai prima dìora l'intero universo di Martin era stato disegnato così esaustivamente e in maniera così affascinante. Le mappe in questo bellissimo e unico atlante arricchiranno la vostra esperienza di lettura e visione, vi forniranno un'altra visione dei viaggi epici dei vostri personaggi preferiti, e hanno anche un altro interessante utilissimo, sono grandiose appese alle pareti di qualsiasi castello.